Wiltshite greenlaning day.
After a bit of planning, Ed, Steve and myself had arranged to meet in Wiltshire for a spot of laning.
A fair few miles were done before we even met, as Ed and Nat had come over from Jersey for the week, and I'd come down from Nottingham.
Steve had promised that we'd do as few miles on road as possible... I think we achieved that! We did about 60 mile in the whole day... around 10 of that was on road.
Anyways; Pictures of the day, and we had awesome weather!
First lane of the day;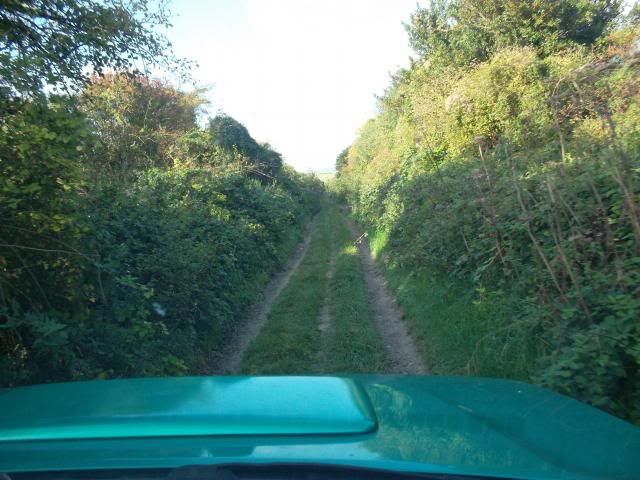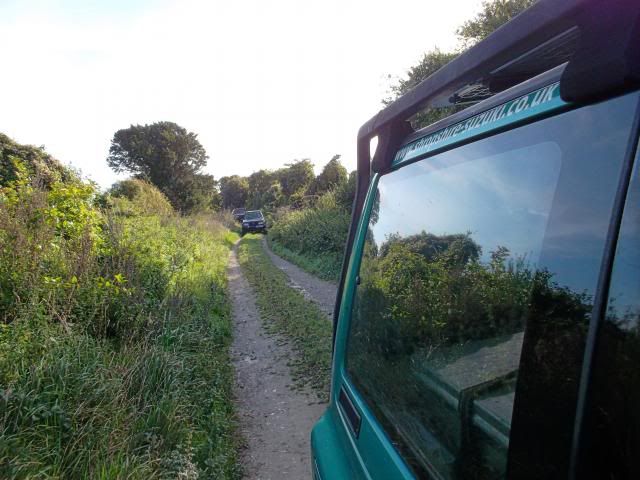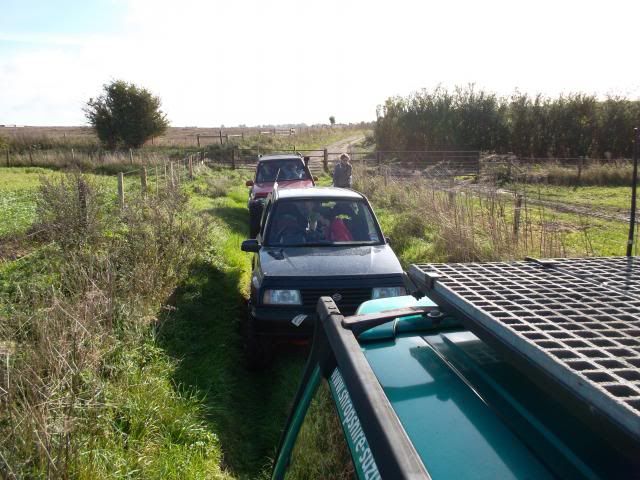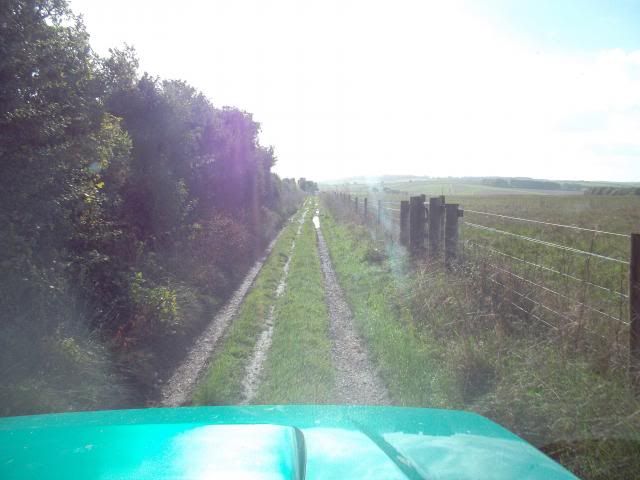 Lovely scenery here.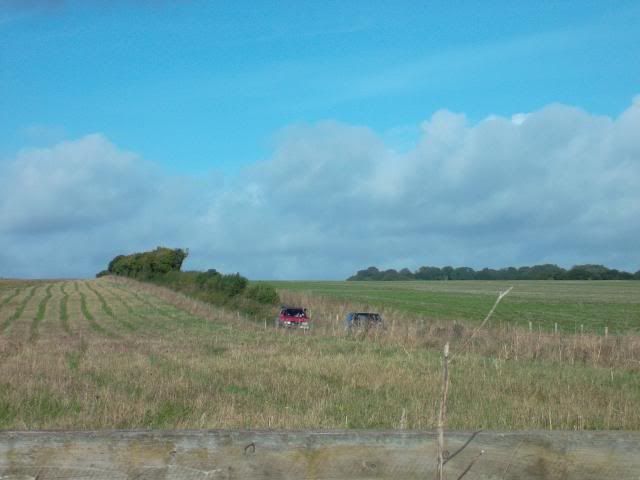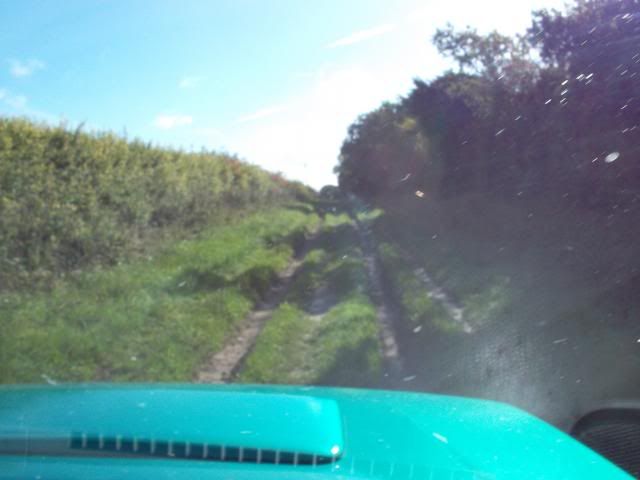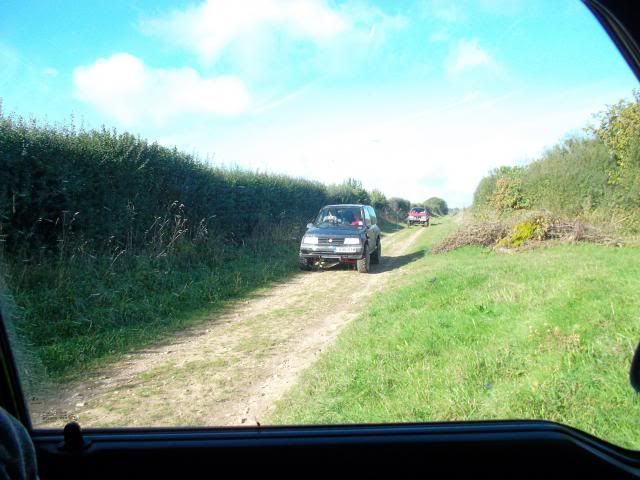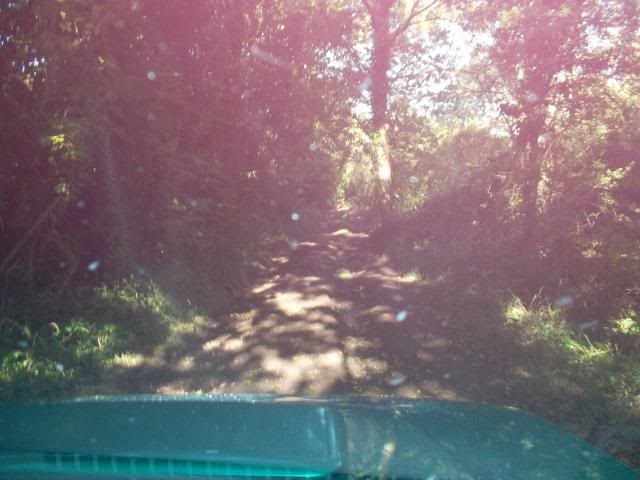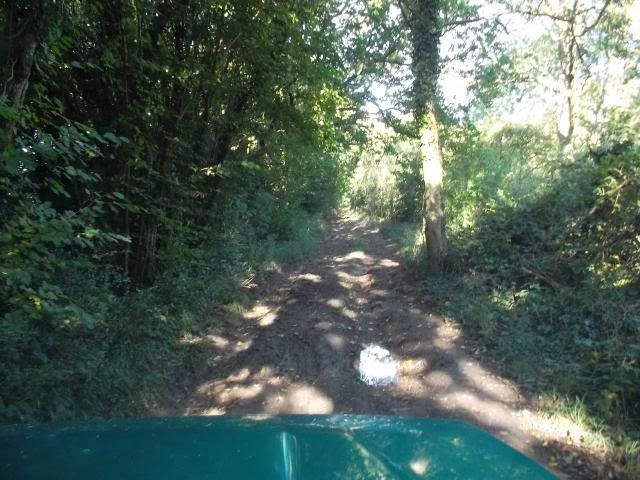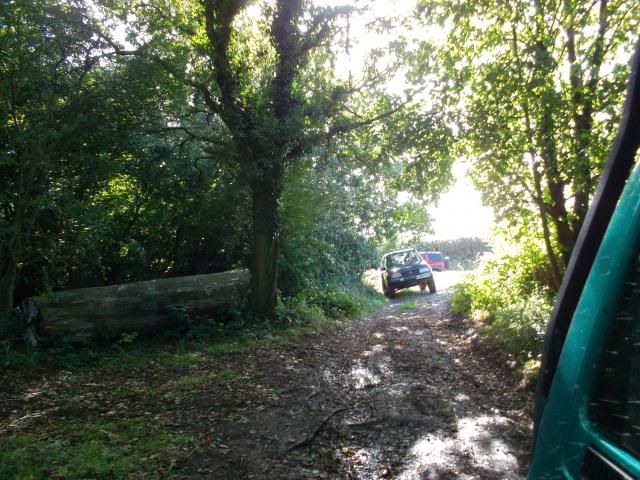 We're using Back country navigator on an android tablet: Awesome.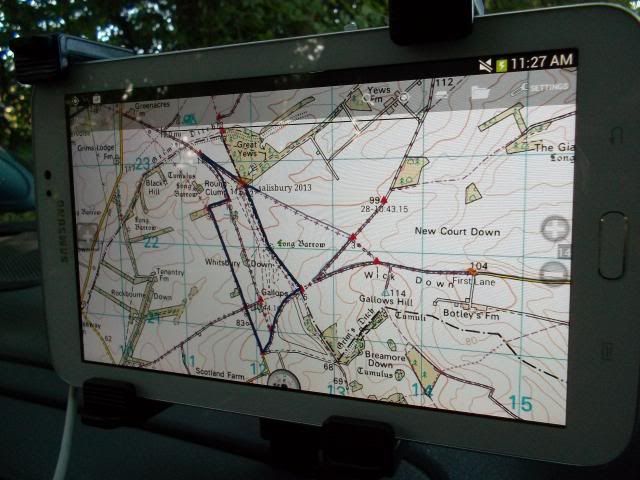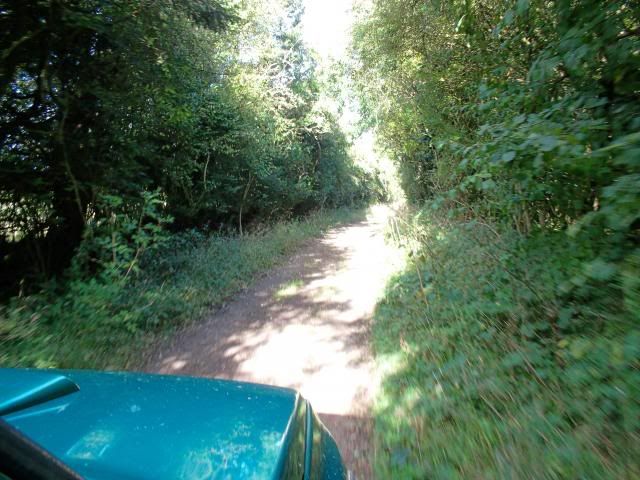 Bit scratchy here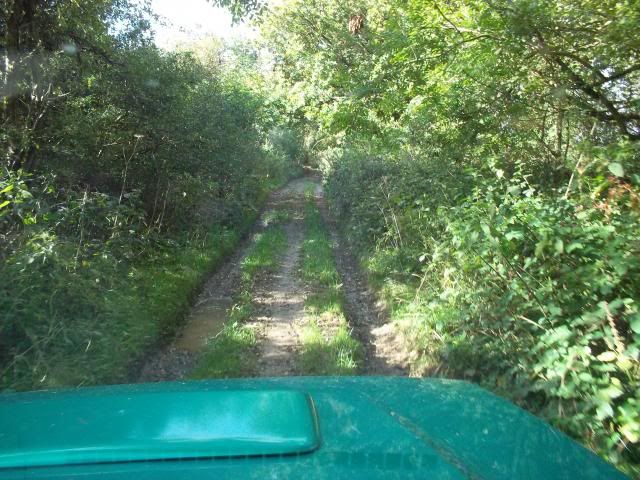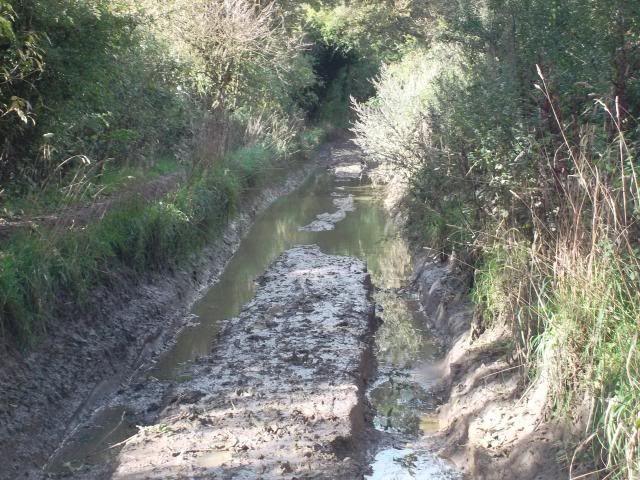 Piggies!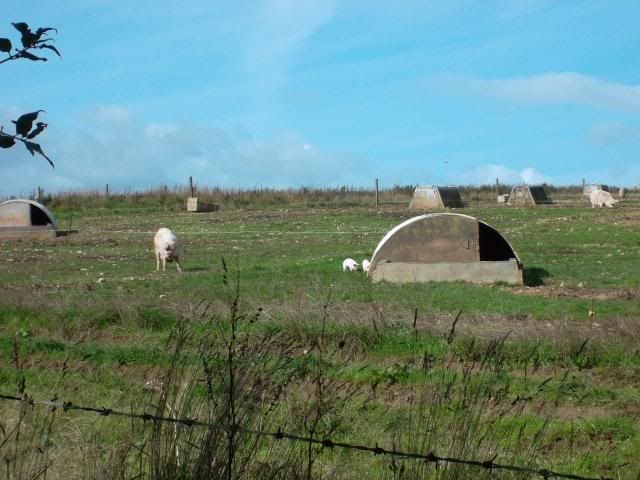 We stop for a bit of a break and a natter, and let the dogs have a quick run:
Ludo, Our cocker spaniel;
And Katies dog, that she's had for just 3 days! A lovely 10 week old boy called Alfie!
He was the star of the day, he's a lovely little fella.
We decided that it was time for a spot of lunch, an popped in to a pub in 6D handley. Great food and a friendly owner!
I can honestly say that this was one of the best days laning I've had in years. Proper relaxed, and a great group of guys... and gals for a change! With lunch digesting, it's on to do some more lanes!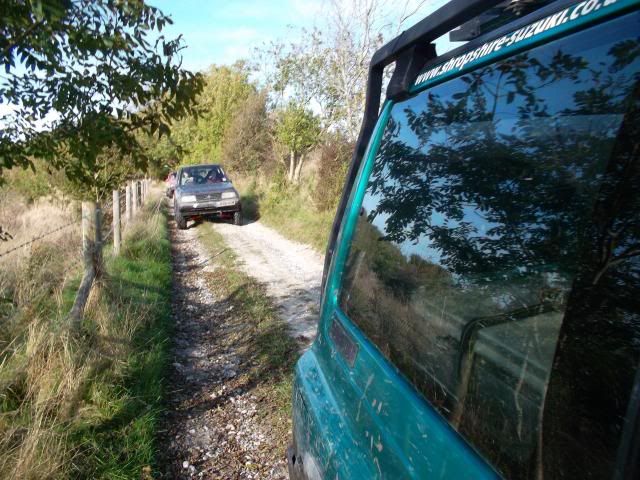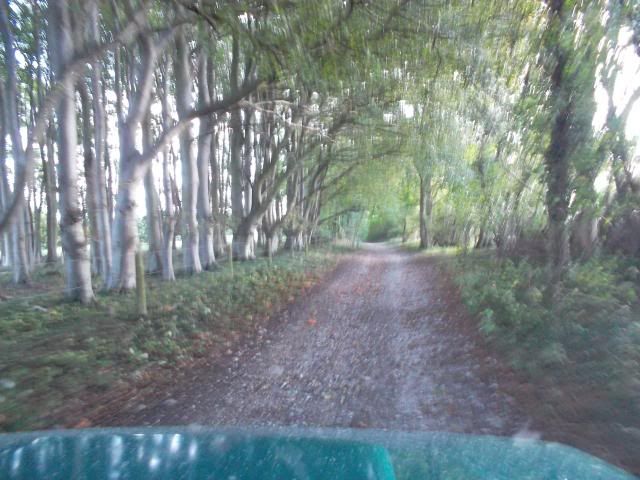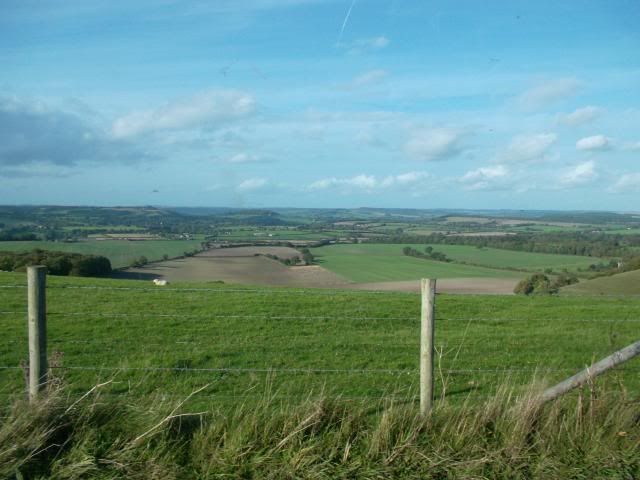 Er...
We gave it a miss... despite it being a byway, and will contact the ROW officer about the signs.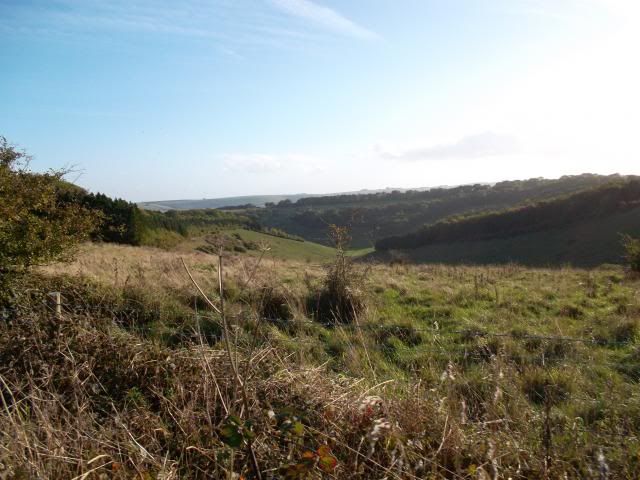 Found a nice ford to keep Ant happy: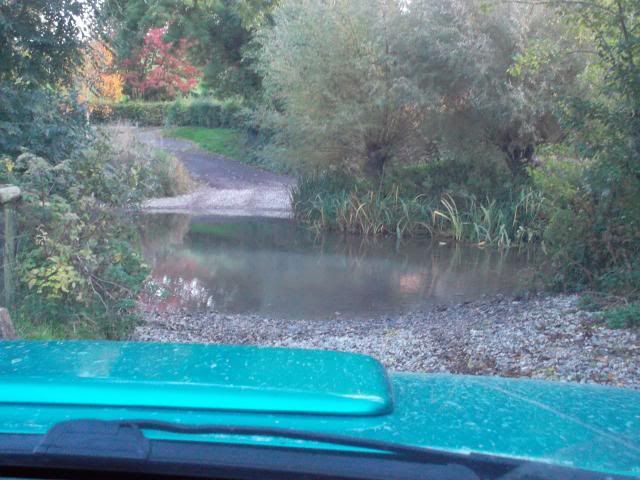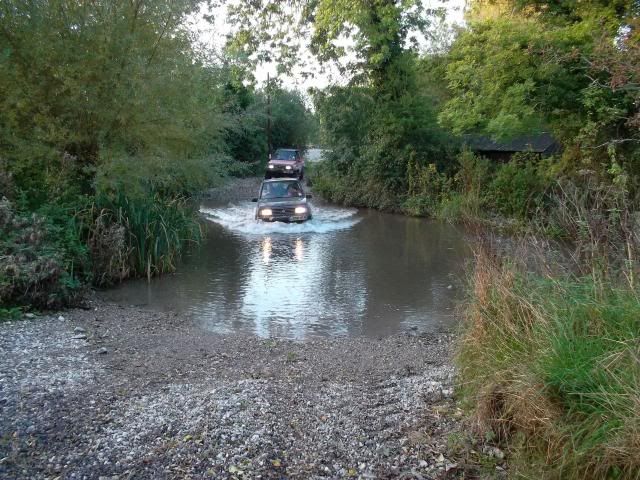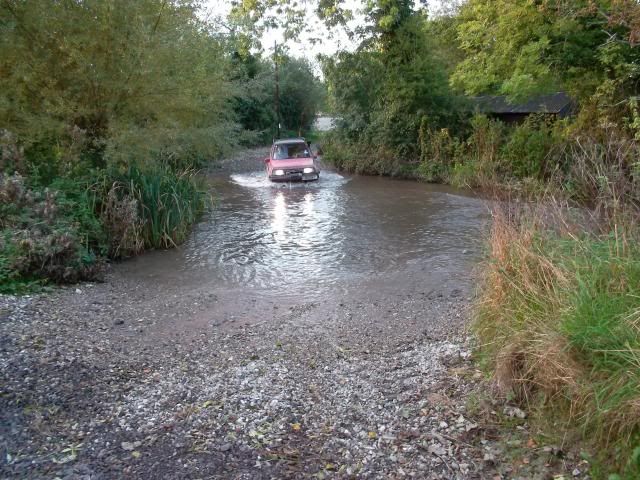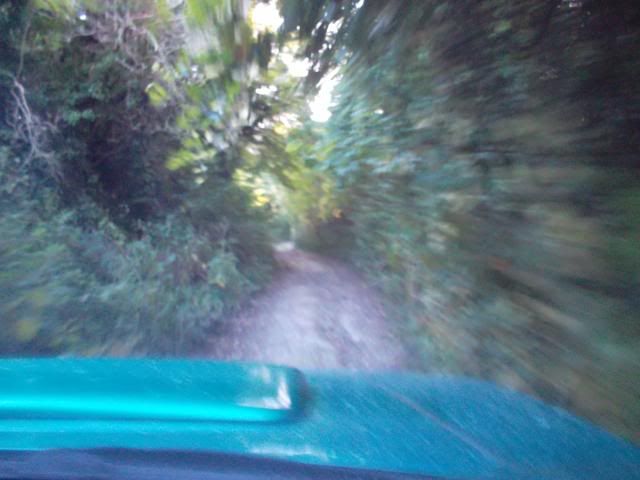 Starting to get dark, and we mention that these will be some of our last lanes...
The group (Waffle boards make a great viewing platform!)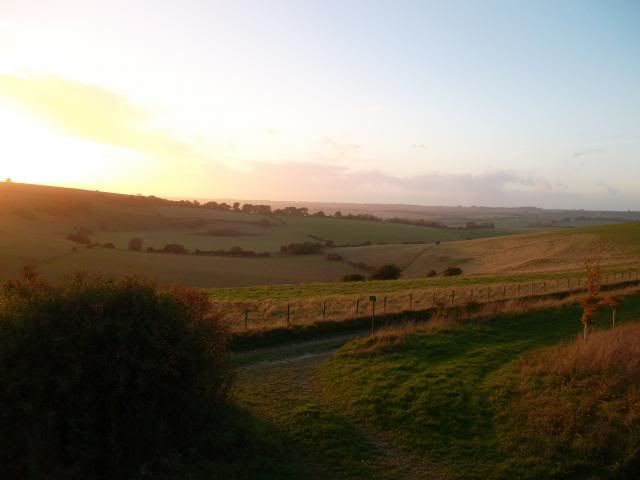 One for Dave... who had to drop out at the last minute.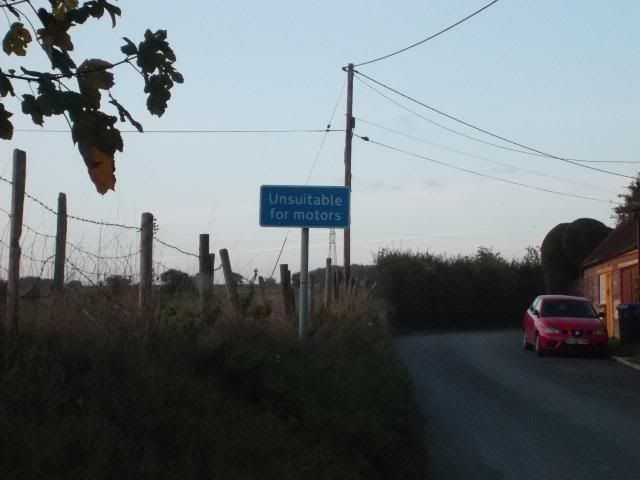 Passing along Salisbury race course, with salisbury cathederal in the background;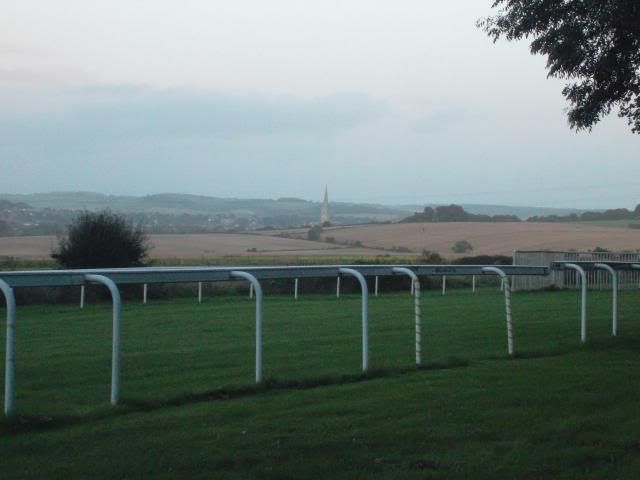 AAAAAAAAAAAAAaaaaaaand then Ed pipes up over the CB that Ant is under his truck, investigating a noise...
I'll cut a long story short here. My wheel bearing had destroyed itself, and his wheel was wobbling all over the place. So we parked up, and had a think.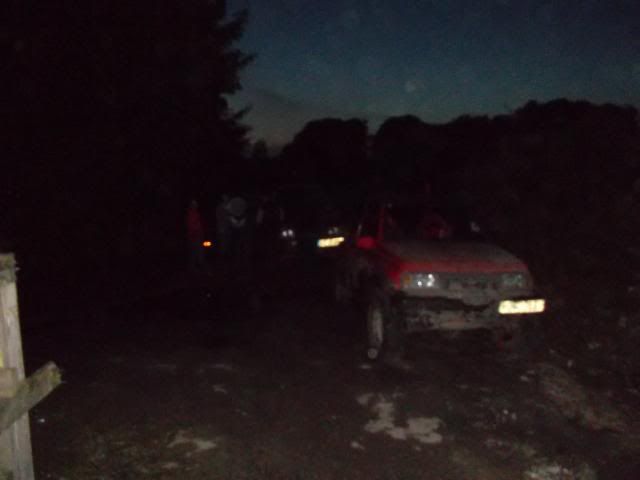 But we'd managed to stop on a very quiet road that was in use by some people living in caravans. They weren't friendly folk.
The recovery service was called, and we said our goodbyes to Ed and Nat. Ants truck was picked up to be recovered to my house, eventually, but by this time, we were getting cold, and it was dark...
...and as the recovery truck was now blocking the lane completely, the locals were getting even less friendly. Brilliant. Such a wonderful culture.
Anyways. I got to do the 180 miles back to Nottingham in Steve's truck, and got in at about 3 in the morning!!
My truck is now sat on Steve's driveway looking sorry for itself. Awaiting repair.
Honestly, We had an awesome day out, and couldn't have wished for better company! Ed, Nat, Steve, Charlie, Katie & Alfie, Thankyou. Loved every minute of it. All the miles were well worth it!
_________________
Known elsewhere as Ubermeister